Ideas

Do you know why Google's autocomplete sometimes delivers irrelevant predictions and how to report these errors? Danny Sullivan explains this interesting search feature from A-Z.
Autocomplete is a feature within Google Search designed to make it faster to complete searches that you're beginning to type. In this post—the second in a series that goes behind-the-scenes about Google Search—we'll explore when, where and how autocomplete works.
Using autocomplete
Autocomplete is available most anywhere you find a Google search box, including the Google home page, the Google app for iOS and Android, the quick search box from within Android and the "Omnibox" address bar within Chrome. Just begin typing, and you'll see predictions appear: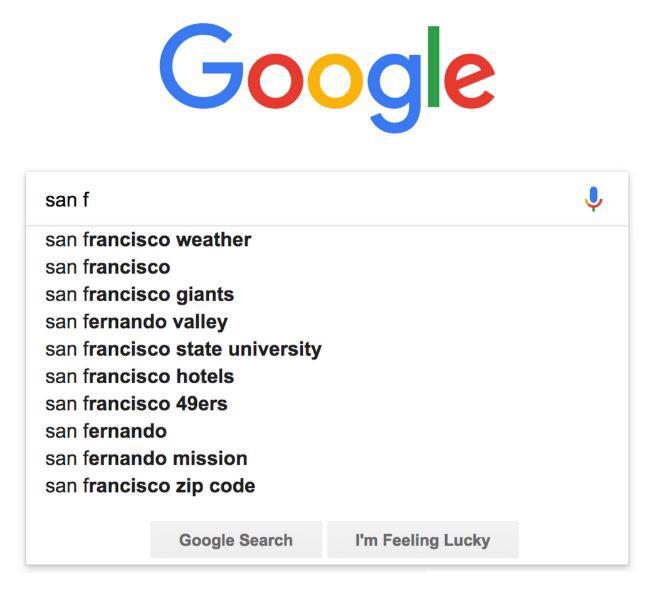 In the example above, you can see that typing the letters "san f" brings up predictions such as "san francisco weather" or "san fernando mission," making it easy to finish entering your search on these topics without typing all the letters.
Sometimes, we'll also help you complete individual words and phrases, as you type: